Waterfront Park Event - LVA + Waterfront Park "Life on the River" CAMP 7/13...
Start Date: Jul 13th, 2022 9:00 AM
End Date: Jul 13th, 2022 4:00 PM
LVA + Waterfront Park"Life on the River" CAMPThe LVA & Waterfront Park returns for a fourth season. Young artists (ages 7-12) are invited to attend this special weeklong summer day camp, July 11-15th. This camp isOutside, in the wild blue yonder! Inspired by the Ohio River and the Waterfront Park, LVA and Waterfront Park invite young artists (ages 7-12) to explore, create, listen, and observe along the ancient and new Ohio River waterfront. Campers will spend the mornings creating art inspired by the river, the splash of boats and fish, plant life and the birds in the sky. In the afternoons they may spy an otter or a beaver dam on nature exploration, play in the splash parks, and discover the importance of the Ohio River to Louisville. It will be a wonderful creative, learning experience for young campers. * Please note this camp is held at Waterfront Park Office in the David K Karem Building 129 River Road, next to Joe's Crab Shack (131 River Road). For Children Ages 7-12 $260 Regular Day, 9:30am – 4pm; Sessions are limited to 15 art students. For detailed descriptions and to register, visit: louisvillevisualart.org/camps-workshops Please email inquiries to Annette Cable: annette@louisvillevisualart.org or call the LVA office Monday-Thursday. 9am-4pm at (502) 584-8166.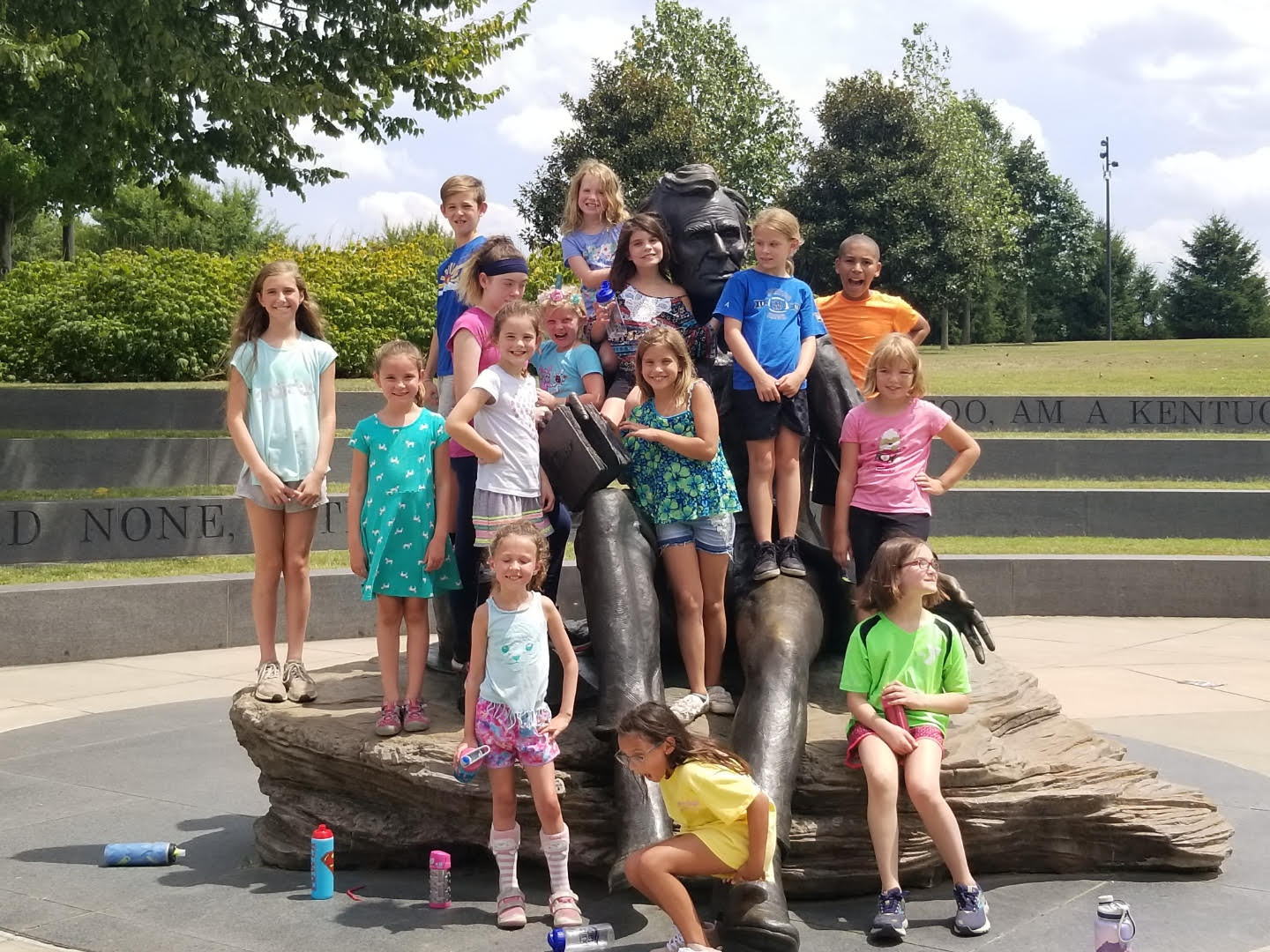 Venue: Waterfront Park
Phone: 502-574-3768
Event Tag: Family, Festival, Community,
Read More >>