Waterfront Park Event - Brunch + Bark By The Bridge 7/17...
Start Date: Jul 17th, 2022 10:30 AM
End Date: Jul 17th, 2022 2:00 PM
Brunch + Bark By The Bridge – Big Four Lawn + Swing Garden Waterfront Park is thrilled to welcome back a favorite Sunday tradition, Brunch (& Bark) by the Bridge starting in April featuring food trucks, live jazz music, and drink specials. New this year, Waterfront Park has partnered with the Kentucky Humane Society on making the event more pet friendly for our 2 and 4-legged friends! They will be on-site with adorable puppies, giveaways, swag, and merchandise. A percentage of proceeds will support KHS's lifesaving programs! All dogs who are up-to-date on their vaccinations are welcome to paw-ticipate! We ask that our canine attendees remain leashed at all times in order to create a safe and fun environment for all. Food Trucks:The Cocktail Truck Lil Cheezers: Sweet and Savory: Poppe Cafe: Live Music:The Baconaters: Vendors:Kendra Scott: Lou Piquenique: PG&J's Dog Park Bar: Website Wigglewow Dog Treats: Website This is a Waterfront Park hosted event. Waterfront Park is a donor supported public park. Your donations help make events like this possible.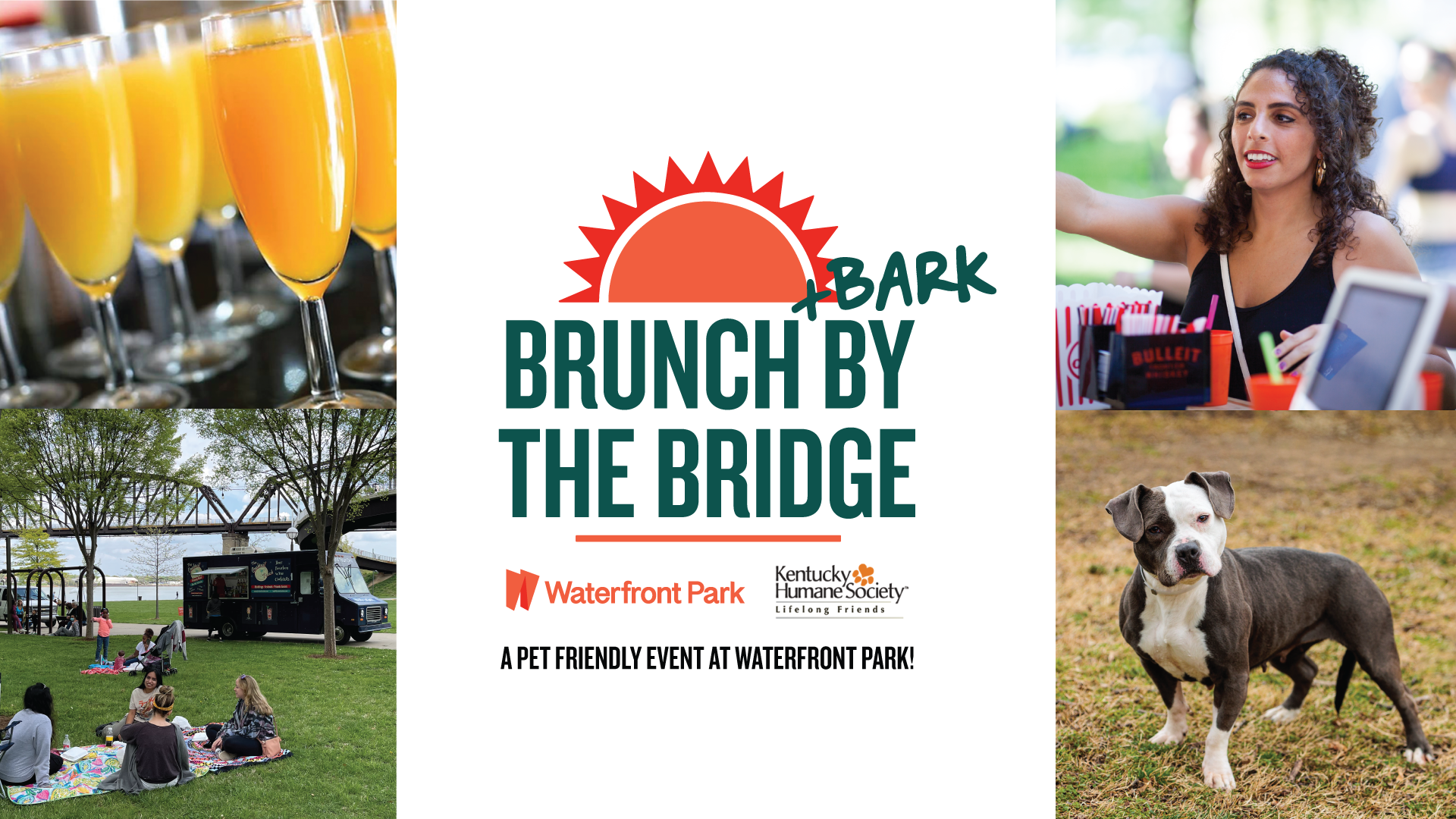 Venue: Waterfront Park
Phone: 502-574-3768
Event Tag: Family, Festival, Community,
Read More >>